Monday, 19 January 2015 11:34
[Editor's Note: Be sure to like TheDigitalBits.com page on Facebook for breaking news, site updates on the go, discussion with our staff and other readers, giveaways and more!]
All right, it's a slow day with the MLK holiday here in the States, but we do have some good stuff for you today.
Actually, today big news isn't specifically Blu-ray-related, but it may have a strong bearing on a future Blu-ray release. Deadline Hollywood revealed over the weekend something we've suspected for many months now, which is that Fox is currently in negotiations to bring The X-Files back to TV, with creator Chris Carter and stars David Duchovny and Gillian Anderson all apparently involved. It now seems likely that a Blu-ray release of the recently HD remastered series is waiting on these developments. [Read on here…]
Monday, 14 July 2014 12:07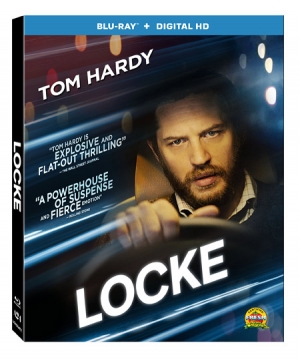 All right, first up today I wanted to let you all know that although The Bits is going to be at San Diego Comic-Con this month, a combination of personal/real-life business and other factors means we aren't doing our regular Blu-ray and DVD panel event this year. Frankly, I think many of us just needed a break from the usual "demise of discs" commiseration, and wanted a chance instead to go down to the Con and just enjoy it in a more relaxed way.
That said, all the usual Bits suspects will be down in San Diego on Thursday and Friday. Before and after the Con, I'll be reporting here at The Bits on all the BD-related news. You can expect details on TV Batman, lot of new Shout! and Scream Factory titles, the upcoming Twin Peaks BD set and much more. [Read on here…]
Monday, 12 November 2012 15:34
All right, we haven't had a Rumor Mill update in a very long while, so now that we're up and running on the newly-redesigned Bits, it feels like it's time to get the Mill going again, yes? And with a nice Cold War-era, espionage-inspired logo to boot!
So here's today's dispatch: A number of our industry sources are now telling us that Twentieth Century Fox Home Entertainment is planning (and in fact may already be gearing up to) release their classic TV series The X-Files on Blu-ray. As fans will already be aware, the first four seasons of the show were produced in 4x3 format, like many TV programs of its era. The series then went to a 16x9 widescreen format for the remainder of its run, as anamorphic widescreen displays were starting to become common. The entire show was still broadcast in standard definition – not actual high-definition – and the visual effects and post-production were finished in SD. (Note that the first actual HD broadcast on Fox was for the 2004 NFL season, while X-Files ended its run in 2002.) Our sources say Fox has likely decided to "rebuild" the seasons in high-definition, in much the same way that CBS has done with Star Trek: The Original Series and Star Trek: The Next Generation. Provided all the original camera negative has been properly stored and archived, it'll presumably be an easier task as the show featured fewer and less elaborate visual effects.
This wouldn't be the first time Fox has upgraded a show to Blu-ray: They did something roughly similar with Firefly on Blu-ray back in 2008, although to be fair all of the show's visual effects were upconverted to HD rather than re-rendered in actual high-definition to save costs.
If all goes well, we're told the first seasons of The X-Files could appear on BD sometime in late 2013. We'll post additional updates as they come in. Stay tuned…
- Bill Hunt