Thursday, 08 January 2015 15:17
[Editor's Note: Be sure to like TheDigitalBits.com page on Facebook for breaking news, site updates on the go, discussion with our staff and other readers, giveaways and more!]
Okay… back to CES 2015. Let's talk 2014 home entertainment numbers today. The Digital Entertainment Group (DEG) released its preliminary year-end report and the findings are interesting, if almost certainly what you would expect. [Read on here…]
Thursday, 26 September 2013 14:07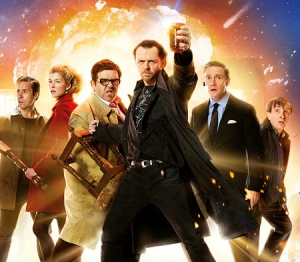 As promised, we've got some good stuff here at The Bits for you today…
First up, our own Bud Elder has checked in with a new View from the Cheap Seats column in which he muses on alternate film casting and also runs down some of the more interesting home video releases on Blu-ray, DVD and DVD-R. Don't miss it!
I've turned in a combo review of 20th Century Fox's Homeland: Seasons One and Two on Blu-ray. It's one of my favorite series currently on TV – a brilliantly cast, acted and written spy drama that won last year's Emmy for Best Drama Series – and its third season debuts this coming Sunday night on Showtime. If you're not watching it already, I strongly encourage you to give it a look. [Read on here…]
Thursday, 05 September 2013 11:52
Afternoon, folks! We've got still more Blu-ray reviews for you today...
First up, our own Dr. Adam Jahnke has checked in with his thoughts on Warner Archive's new BD release of Sidney Lumet's Deathtrap from 1982. Do check it out.
Also, Tim Salmons has given Disney's The Great Mouse Detective: Mystery in the Mist Edition a look for you on Blu-ray Disc. Sounds like it's far and away better than their recent Sword in the Stone BD, so thank goodness for that.
And we've added 8 more classic Blu-ray Disc reviews from The Original Bits website into our new review database here, including Universal's Battlestar Galactica: The Complete Series and Battlestar Galactica: The Plan, MPI's Baraka, Blue Underground's The Final Countdown, Warner's King Kong (1933), A&E/New Video's The World at War, Vivendi's Monty Python: Almost the Truth – The Lawyer's Cut and the original Bandai Visual release of Katsuhiro Otomo's landmark anime Akira. Enjoy!
Now then, let's get to today's release news... [Read on here...]