Monday, 12 November 2012 16:08
Afternoon, folks! We've got a bunch of good stuff for you today here at The Bits, including news about two popular genre TV series coming to Blu-ray next year.
First though, I've finally posted my in-depth review of Fox's new Prometheus: 4-Disc Collector's Edition on Blu-ray. It took a while to get through all the content… and also to really put a finger on my thoughts on the film. Read on if you're interested…
Also, in honor of this weekend's release of Skyfall in theatres, we've got Mario Boucher's look back at the history of the Bond franchise and all the many changes it's undergone over the years: James Bond: 50 Years of Impact in Cinema. Enjoy!
Now then… the big news today is that Star Trek.com (and this CBS which runs it) has officially confirmed something we've been suggesting was in the works for months now: Star Trek: Enterprise is on the way to Blu-ray Disc in 2013! Our sources tell us that Season One will be out probably in Q2 of 2013 and then if sales are good Seasons Two, Three and Four will follow before the end of the year. You can actually vote on the cover artwork that CBS will use for the packaging (click here for that) – I like the crew shots myself (the first pair of images below) but be sure to weigh in yourself. Here's a look at the choices…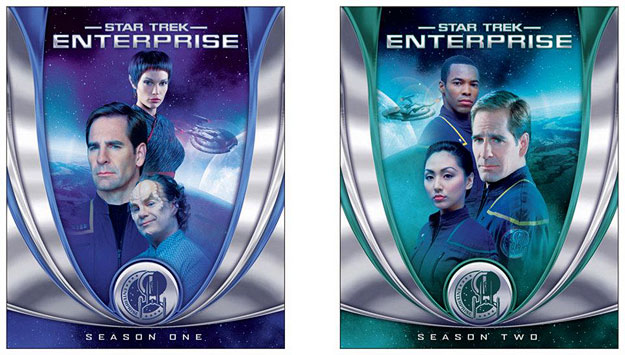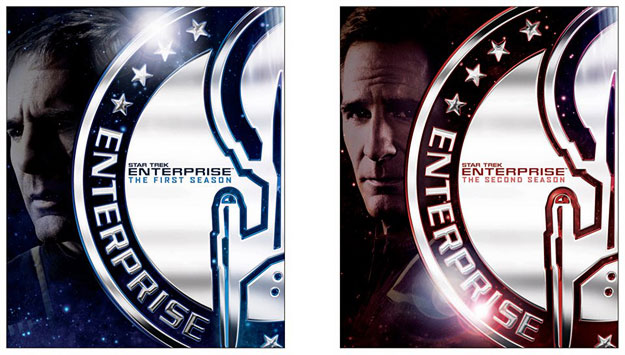 Finally today, while we're on the subject of TV on Blu-ray, our industry sources are telling us that 20th Century Fox Home Entertainment is planning to bring its popular genre series The X-Files to Blu-ray in 2013 as well! You can read more about that in today's re-launch of our ever-popular Rumor Mill column here at The Digital Bits. Don't miss it!
Stay tuned…
- Bill Hunt