Wednesday, 30 April 2014 14:55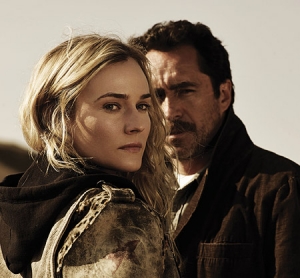 Wednesday, 28 August 2013 15:15
All right Bits readers – this post I've wrestled with all night and all morning as well.
Yesterday afternoon, I received a Blu-ray review copy of Paramount's Star Trek Into Darkness. As regular readers will probably know, I actually liked the film. But when it was finally announced for Blu-ray release, I was surprised at the list of bonus content in the press release, specifically the lack thereof – just seven featurettes. I quickly sent an e-mail to the studio PR people, asking if this was indeed the complete list of bonus content, and was told that it was. But somehow, I guess I just didn't believe it. So somehow, I was still excited to see and review the disc. [Read on here...]
Monday, 19 August 2013 15:50
Afternoon, folks! Let's run down some today's announcement news...
Lionsgate has officially announced the Blu-ray and DVD release of Mad Men: Season Six on 11/5 (SRP $49.97 and $49.98). Extras will include 6 featurettes (Design of a Decade, Recreating an Era, Gay Power!, Gay Pride!, Turn On, Tune In, Drop Out and Summer of Love Archives) and more TBA. Love the cover artwork – you can see it below.
Also CBS has announced that they'll release Star Trek: The Next Generation – Season Five on Blu-ray Disc on 11/19 (SRP $129.99). It will include all 26 episodes, audio commentary, deleted scenes, episode promos and all the previous DVD features, another multi-part documentary (Requiem: A Remembrance of Star Trek: The Next Generation) and the In Conversation: The Klingons and What He Left Behind: The Roddenberry Legacy featurettes.
Also coming from CBS on 11/19 is Star Trek: The Next Generation – Unification (SRP $28.28), which (as was the case with The Best of Both Worlds and Redemption) will feature the 2-part episode edited into a movie version along with a new exclusive documentary called From One Generation to the Next. You'll find the cover art for both of these titles below as well. [...]