Wednesday, 04 February 2015 13:09
Now where was I?
Sorry, I've not been here. I missed a bit – I'll admit it and it for sure wasn't to do with health or disinterest or a lack in passion. I just had to do stuff. But now I'm back.
But I come with good stories. Specifically regarding how movie awards season works. [Read on here...]
Monday, 17 March 2014 02:44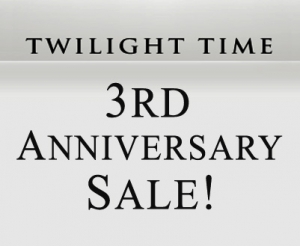 Thursday, 14 November 2013 09:53
All right, we promised you some reviews and we've got a couple for you this morning. Plus there's some very exciting release news. More on that in a minute.
First, I've turned in my thoughts on Twilight Time's Oliver!, a nice Blu-ray upgrade of the classic musical. It sports a fine transfer, nearly all of the previous DVD extras and new content as well. Just 3,000 copies are available – see the review for details.
Also, I've finished a review of CBS' forthcoming Star Trek: The Next Generation – Season Five on Blu-ray, which features 26 more episodes, all of the previous DVD extras (including the Best Buy bonus featurettes) and abundant new material too, including 4 audio commentaries, deleted scenes and a gag reel in HD and over 90 minutes of great new documentary content from our friends Roger Lay, Jr. and Robert Meyer Burnett. Don't miss it. [Read on here…]