Wednesday, 06 March 2013 14:07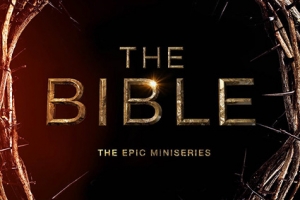 Here at The Bits today, we've got another new Blu-ray Disc review and a pair of older ones as well. Tim Salmons has checked out Criterion's new BD release of Michael Cimino's Heaven's Gate. Tim has also updated a pair of his older Criterion BD reviews as well - Black Narcissus and The Red Shoes. Enjoy!
The big release news today is that Paramount has finally announced Jack Reacher for Blu-ray Combo and DVD release on 5/7 (SRP $39.99 and $29.99). The Blu-ray version will include audio commentary by Tom Cruise and director Christopher McQuarrie, a second commentary by composer Joe Kraemer and 3 featurettes (When the Man Comes Around, You Do Not Mess with Jack Reacher: Combat & Weapons and The Reacher Phenomenon). The official cover artwork is below.
Also today, Shout!'s Scream Factory label has announced another pair of great catalog titles coming in June, including Joe Dante's The Howling: Collector's Edition on Blu-ray Combo and DVD Combo on 6/18 (SRP $29.93 and $19.93) and Ninja III: The Domination on Blu-ray Combo on 6/11 (SRP $26.99). The Howling will include audio commentary with director Joe Dante and actors Dee Wallace, Christopher Stone and Robert Picardo, the multi-part Unleashing the Beast: The Making of The Howling documentary, deleted scenes and outtakes, 2 featurettes (Making of a Monster: Inside The Howling and Horror's Hallowed Grounds), a photo gallery and theatrical trailers. Extras on Ninja III are still TBA.
Olive Films has announced another couple waves of deep catalog classic Blu-rays for release in April, including Wake of the Red Witch, Red Pony, Champion, Magic Town, Copacabana, War of the Wildcats, Fighting Seabees and City That Never Sleeps on 4/23, and Lonely Trail, Enforcer and Cloak and Dagger on 4/30.
Meanwhile, 20th Century Fox Home Entertainment has set Broken City for BD release on 4/23. Fox will also release the History Channel's new epic miniseries The Bible on 4-disc Blu-ray and 4-disc DVD on 4/2 (SRP $69.99 and $59.98).
Disney has set Super Buddies for Blu-ray Combo release on 8/27.
Starz and Anchor Bay have Down the Shore coming to BD and DVD on 4/9.
Merlin: The Complete Fifth Season is due on BD and DVD from Warner and the BBC on 4/9 as well, along with the nature documentaries One Life and Planet Ocean.
Entertainment One has set The Sweeney for Blu-ray and DVD release on 4/2.
Blue Underground has set Fifty Shades of de Sade for DVD only release on 4/23.
The Cinema Guild will release the Brazilian film Neighboring Sounds on Blu-ray and DVD on 4/30.
RLJ Entertainment and Image Entertainment have set Day of the Falcon for BD and DVD release on 3/26.
And Image Entertainment is releasing the comedy/spoof Paranormal Movie on DVD on 4/9. The film stars Kevin Darley. You can watch the trailer here.
Finally, we've got a look at the official Blu-ray Disc cover artwork for The Weinstein Company's Django Unchained (due 4/16). You can find that below along with BD art for Shout!'s The Howling and Ninja III, Olive's The Fighting Seabees and Paramount's Jack Reacher, as well as DVD art for Image's Paranormal Movie...
Stay tuned!
- Bill Hunt