Tuesday, 10 September 2013 12:15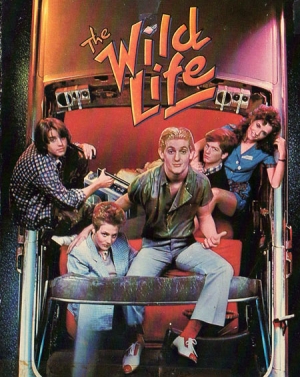 Remember the Universal Vault Series, Universal's intermittent foray into the world of MOD? Well, apparently Universal just remembered about it, too. On August 30, they released several new entries, quietly and with zero fanfare, presumably out of respect for those of us who were reverently observing the Feast of Alexander of Constantinople that day.
Of the various MOD programs, Universal and 20th Century Fox seem to be having the most trouble (I'll be talking about Fox next week). Sony and MGM went through similar growing pains before partnering with Warner Archive for promotion and distribution. I'm not saying that all MOD needs to go through Warner Bros. But all MOD programs should be able to learn from Warner's model. At least people know what's available and when from them.
Anyway, here's a look at what's new from the Universal Vault Series. And if you're interested in a complete list of available Universal Vault titles, I've posted one on the Jahnke's Electric Theater Facebook page. All Universal Vault titles are available for purchase on Amazon here at this link. [Read on here...]
Wednesday, 28 August 2013 15:15
All right Bits readers – this post I've wrestled with all night and all morning as well.
Yesterday afternoon, I received a Blu-ray review copy of Paramount's Star Trek Into Darkness. As regular readers will probably know, I actually liked the film. But when it was finally announced for Blu-ray release, I was surprised at the list of bonus content in the press release, specifically the lack thereof – just seven featurettes. I quickly sent an e-mail to the studio PR people, asking if this was indeed the complete list of bonus content, and was told that it was. But somehow, I guess I just didn't believe it. So somehow, I was still excited to see and review the disc. [Read on here...]
Tuesday, 25 June 2013 09:13
This week, the Warner Archive Collection brings a number of terrific Paramount titles back into print. None of these are new to DVD but there are some gems here, so if you missed them, now you can pick them up without breaking the bank.
More importantly, to the best of my knowledge these are the first Paramount titles to come out under the Warner Archive label. The possibility of diving deeper into the catalog and releasing some long-awaited Paramount-owned Most Wanted picks is a tantalizing one indeed. Keep your fingers crossed.