Thursday, 19 September 2013 13:02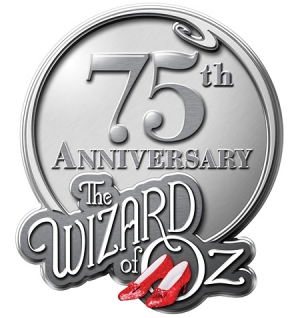 The Wizard of Oz will celebrate its 75th Anniversary in style, remastered and converted into 3D.
For a one-week engagement beginning September 20th, The Wizard of Oz will be shown with impressive visual details never before seen and in a spectacular 3D format. One of the best places to see this new vision of the film is at the TCL Chinese Theatre where it originally premiered back in 1939. [Read on here...]
Friday, 23 August 2013 11:00
Okay, just a quick one today to round out the week...
First up, check this out... Syndctd Entertainment and International Films Management are releasing Perry Henzell's cult classic The Harder They Come back into theaters for a limited time in the U.S. and U.K. starting on 9/5. The film stars Jimmy Cliff. Then later this year, Xenon Pictures is releasing the film on Blu-ray Disc. All this is in honor of the film's 40th Anniversary. More information is available here. Remember: "The hero can't dead till the last reel!"
Warner Home Video is releasing the Paramount catalog title Terms of Endearment on Blu-ray Disc for the first time on 12/3 (SRP $19.98). […]