Friday, 10 May 2013 11:47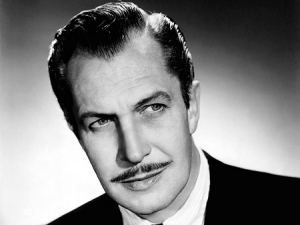 All right, we've got some great catalog BD news from Fox and MGM for you today. Starting on 7/9, the studios will deliver Blood and Sand on BD (staring Tyrone Power and Rita Hayworth), complete with commentary by Richard Crudo, a D.P. and from 2003-2006 the President of the American Society of Cinematographers. Following on 7/23 will be The 300 Spartans on Blu-ray, with TV spots and the original trailer. Then on 7/30 you'll get Marilyn Monroe's Bus Stop and Niagara: 60th Anniversary Edition on Blu-ray. Each will feature the film's trailer, as well as other Marilyn film trailers. Finally, 7/30 will also deliver Love Me Tender on BD, the film that introduced audiences to Elvis Presley. Extras will include audio commentary by Elvis historian Jerry Schilling, 3 featurettes (Elvis Hits Hollywood, The Colonel & The King and Love Me Tender: The Birth & Boom of the Elvis Hit) and Love Me Tender: The Soundtrack. You can see all the cover artwork below.
Also today, Shout! Factory (in collaboration with EuropaCorp) is going to be releasing Luc Besson's The Extraordinary Adventures of Adèle Blanc-Sec on Blu-ray Combo and DVD on 8/13 (SRP $24.97 and $14.97). Both versions will offer audio in French and English, optional English subtitles and extras TBA.
By the way, Shout! is also working on a new Vincent Price Blu-ray box set for release just in time for Halloween that's set to include The Fall of the House of Usher, The Haunted Place, The Masque of the Red Death, The Pit and the Pendulum, Witchfinder General (and its alternate U.S. version The Conqueror Worm) and The Abominable Dr. Phibes! Details will follow in the weeks ahead.
Here's something interesting: Amazon has just begun taking pre-orders on The Wizard of Oz: 75th Anniversary Collector's Edition Blu-ray 3D Combo box set, complete with Blu-ray 3D, Blu-ray, DVD and an Amazon-exclusive "flash drive". SRP is $105.43 and Amazon is selling it for just $73.80. (Just click on the link provided until we have high-quality cover artwork.) You can also get just the Blu-ray 3D/Blu-ray version here (SRP $35.99 and Amazon has it for $25.19).
And finally today, Amazon.com has a great Deal of the Day featuring 60% off of Universal's Friday Night Lights: The Complete Series on DVD. So that boils down to the whole (great) show for just $40. Definitely take advantage of that – Clear eyes, full hearts!
Here's that cover artwork we promised you…
With that... have a great weekend, folks!
- Bill Hunt