Monday, 16 October 2017 10:56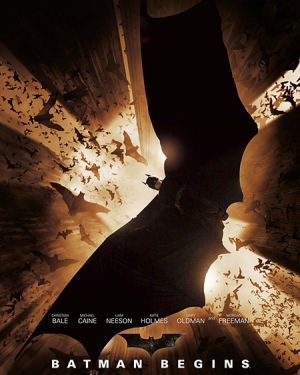 Morning, folks! Hope you all had a great weekend. We've been very busy here working on new reviews for you.
Along those lines, here's my thoughts on Warner's Peanuts Holiday Collection in 4K Ultra HD, Lionsgate's American Gods: Season One on Blu-ray, PBS' The Farthest: Voyager in Space and The Vietnam War: A Film by Ken Burns & Lynn Novick on Blu-ray, GKids' new Blu-ray editions of Hayao Miyazaki and Studio Ghibli's animated Ponyo, Princess Mononoke, and Spirited Away, and Tim's look at Arrow's new A Fish Called Wanda: Special Edition and Robert Englund's 976-EVIL from Sony, both on Blu-ray. Whew!
Rest assured, we've got more new reviews coming this week, including a bunch more 4K titles, Baby Driver and Spiderman: Homecoming included. So be sure to watch for those. [Read on here…]
Tuesday, 05 September 2017 13:11
Big news today, Bits readers! But first, some local business...
Our very own Tim Salmons has turned in a pair of new Blu-ray reviews, featuring Carl Reiner's comedy classic The Man with Two Brains now available on disc from the Warner Archive, and also the ooky-gooey Italian terror of Joe D'Amato's Beyond the Darkness from Severin Films. Do give them both a look. (But if you're barf-sensitive, the latter might be a test of your constitution. FYI.)
Also here today, Russell Hammond has posted the weekly update of the Release Dates & Cover Artwork section, featuring all of the latest Blu-ray, DVD, and 4K Ultra HD cover art and Amazon.com pre-order links. As always, whenever you order literally anything from Amazon after clicking through one of our links, you're helping to support our work here at The Bits and we really do appreciate it! [Read on here…]
Wednesday, 30 August 2017 11:55
In announcement news today, Lionsgate has set Taken: Season One for Blu-ray and DVD release on 9/26 (SRP $42.99 and $39.98). Extras will include the Taken: On Set featurette.
In case you missed the announcement when we posted it several weeks ago, The Warner Archive has just released The Man With Two Brains (1983) on Blu-ray, along with The Originals: The Complete Fourth Season. New to DVD is Mom: The Complete Fourth Season. And back in print on DVD are Miracle in the Rain (1956), Skyjacked (1972), A Warm December (1973) and MGM: When the Lion Roars (1992).
20th Century Fox Home Entertainment has announced another pair of catalog re-issues, this time with a holiday theme. Look for a Home Alone 2: Lost in New York – 25th Anniversary Edition on Blu-ray and DVD on 10/3. Following on Blu-ray and DVD on 10/10 is a Miracle on 34th Street: 70th Anniversary Edition. No new content is expected.
Fox has also set Sleepy Hollow: The Complete Fourth Season for DVD only release on 9/26. [Read on here…]