Friday, 25 October 2013 14:35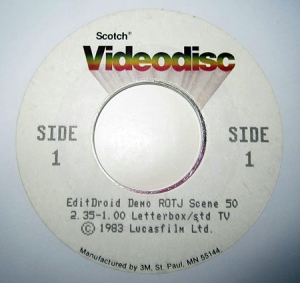 Wednesday, 23 October 2013 10:30
We've got some great news today for you fans of the BBC's Sherlock: PBS has just announced that Season Three will officially premiere here in the States on 1/19/14 on Masterpiece, following the 9 PM broadcast of Downton Abbey. This is bar none my favorite show on television right now, so I'm very excited by this. As before, the season will contain three new 90-minute episodes: The Empty Hearse (1/19), The Sign of Three (debuts on 1/26) and His Last Vow (2/2 – Superbowl Sunday as it happens), eached based on a classic Sir Arthur Conan Doyle story. Blu-ray and DVD versions (SRP $39.98 and $29.98) are NOW available for pre-order on Amazon.com (street date is TBA, but our guess with be early Feb 2014)! You'll find the temp cover art below. And of course, the BBC has confirmed that Season Four is already in the works. Great news all around!
Now then, today's Hell Plaza Oktoberfest review from Dr. Jahnke is none other than James Wan's recent The Conjuring on Blu-ray from Universal. And turns out it's pretty great. Don't miss it. [Read on here...]
Wednesday, 23 October 2013 10:30
Whatever you do, don't fall asleep...
A Nightmare on Elm Street was first released in 1984 by New Line Cinema, being written and directed by Wes Craven. Since its inception, it has spawned seven sequels, a TV series and a remake of the original film. It has also managed to invoke more fandom and fanaticism than any other horror franchise in history.
As an extremely avid movie geek, I too have been a part of that fandom since I was an eight year old just getting into movies. I owned all of the films on VHS and bought all of the magazines, posters, comics and soundtracks that I could get my hands on. Like most people, I also had the obligatory Halloween costume: the hat, sweater and glove combination. I even went so far as trying to build my own Freddy glove out of soda cans, steak knives and work gloves. I was later amused to find out that I wasn't the only one doing these things. People from all over the world have been constructing Freddy gloves in their basements and garages and selling them over the internet for many years. There haven't been too many film franchises that have driven people to this seemingly maniacal and obsessive behavior, and that level of fandom shouldn't be taken for granted. [Read on here...]