Thursday, 07 December 2017 14:49
Thursday, 06 July 2017 00:28
We just wanted to chime in here early this morning to report some great news for fans of Guardians of the Galaxy, Disney, and the 4K Ultra HD format. Director James Gunn just posted the following statement tonight on his Facebook page (which continues in full below the break):
"Yes, it's true, & I am UNBELIEVABLY EXCITED to announce that, after a couple of years of me begging and pleading, Guardians of the Galaxy Vol. 2 will be coming to home video in 4K UltraHD. It will be the FIRST Disney release to be released this way." [Read on here...]
Thursday, 19 September 2013 13:02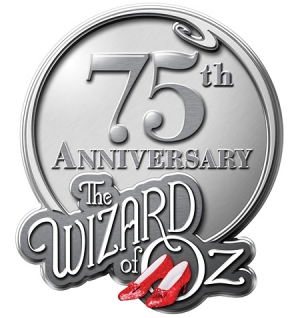 The Wizard of Oz will celebrate its 75th Anniversary in style, remastered and converted into 3D.
For a one-week engagement beginning September 20th, The Wizard of Oz will be shown with impressive visual details never before seen and in a spectacular 3D format. One of the best places to see this new vision of the film is at the TCL Chinese Theatre where it originally premiered back in 1939. [Read on here...]