Rubin: I had started to get a reputation in film history circles as someone who could do original research, particularly from the articles on 1950s science fiction classics that I was writing for Cinefantastique magazine in Chicago. I would interview the original filmmakers for classics like Forbidden Planet, War of the Worlds, Them! and The Day the Earth Stood Still. I would also try to collect rare behind-the-scenes stills to help tell the story. Having purchased John Brosnan's excellent book, James Bond in the Cinema, I realized that there was very little behind-the-scenes information on a series that by 1977 was nearly two decades old. I realized that there was an opportunity to be the first to chronicle the history of the James Bond films. I dove right into the research and received excellent initial cooperation from Cubby and Michael. Although we had a falling out, my first book, The James Bond Films: A Behind-the-Scenes History was a success as was the follow-up, The Complete James Bond Movie Encyclopedia.
Scivally: I co-authored James Bond: The Legacy with John Cork for a simple reason: I was asked. Being a huge Bond fan, there was no way I was going to say no.
Worrall: Lee (Pfeiffer) and I had the knowledge and passion, which we wanted to share with others at a time when no serious Bond film book had been written.
Coate: Do you approve of the way the 007 movies have been handled on their Blu-ray release? Any thoughts on the 50th anniversary boxed set?
Cork: Ha! I don't get to approve or disapprove! It's great they are all out on Blu-ray. I would have loved to have done rebuilds on all the documentaries that were not rebuilt to HD 16:9 in 2008, and I would have loved for all the special features my company produced to have been on the Casino Royale Blu-ray, but these are quibbles. Overall, it is a pretty spectacular release.
Desowitz: I thought it was great to have a Blu-ray box set of all the films and have since added Skyfall to the placeholder to complete the filmography. I think the HD upgrade has made for superior home entertainment viewing and that the late John Lowry did a tremendous job overseeing the digital work. I wish there would've been more 50th anniversary material and it would've been ideal to have the previous bonus material remastered in HD.
Helfenstein: I'm pleased the films are all available in high definition in an attractive package, though I am a bit disappointed that supplementary materials were not presented in high definition. I contributed on some of the supplementary materials for On Her Majesty's Secret Service, including the documentary on the aerial filming, which came from my collection. Some of my Fleming collection can be seen in the Fleming documentary on The Living Daylights disc. I was also disappointed at some of the odd Photoshopped images on the inside and outside of the packaging of the set.
O'Connell: I am never one to get excited about being able to own films again I already own. Apart from completist reasons (which is exactly why box-sets sell). But saying that, I was kindly given one of the Bond Blu-ray sets and it is a gorgeous representation and record of fifty years of 007. The individual menus design and sections could have benefited from more of a visual flourish, but it is the films themselves where the value of such a set comes alive. When watching the 1980s Moore films I felt vaguely reminded of seeing them for the first time with a depth and color to even fairly innocuous scenes teleporting me instantly back to the Regal Cinema, Cranleigh. With a beautifully rendered set like this you really see and hear the creative decisions of everyone involved on a Bond. In reproducing the series in such a contemporary way, they curiously become the best time capsules of what these Bond movies were in their day.
Pfeiffer: Regarding the Blu-rays, I'm embarrassed to say I haven't watched any… except I caught the end of Thunderball on Blu-ray. The others still sit here sealed. It's not a lack of interest, but a lack of time. We get inundated with DVDs to review for our magazine and the Cinema Retro web site and there aren't enough hours in the day to get to them all. Consequently, I have almost no time to revisit movies I've seen many times. Some day, I'll have to make time for an all-day Bond Blu-ray marathon.
Rubin: I'm not really a techie when it comes to quality of the image, etc. But I believe the Bonds have always been in good technical hands when it came to distribution. John Cork's documentaries have been a first class special feature and a pleasure to watch.
Worrall: Apart from Skyfall, I have not had time to watch them. However, it was a good marketing ploy, as many people I know bought the boxed set as they had never bought a Bond film on DVD before.
Coate: Which actor is the best James Bond?
Burlingame: All six have displayed great strengths and the occasional weakness. I like them all to varying degrees, although I think Timothy Dalton tried to hew closer to the Ian Fleming conception of the character than his predecessor; and I suspect that Daniel Craig will someday be listed as the only one who can touch, and maybe even better, what Sean Connery did with his initial performances as Bond.
Cork: Ha, again! I go round and round on how to answer this question. I love Connery's Bond, but would he have been right in The Spy Who Loved Me? No. I am at a point where I just embrace them all.
Desowitz: For me Connery will always be the best: he gave us something extraordinarily sexy and dangerous, a fun combination of upper class and working class sensibilities that touched a cultural nerve. Bond never would've lasted if he had been played by anyone else.
Duncan: There is no "best" since it is all a matter of personal preference, and each actor has his own interpretation. The early Sean Connery films show Bond as a lean hunter, and feel close to the Fleming Bond. George Lazenby had the best story, and did everything right, but suffered in comparison to Connery. If he had continued, Lazenby, with director Peter Hunt, would have made a sharper, muscular, and perhaps darker series of films. Roger Moore was flippant and good fun, making hard work seemingly effortless. Timothy Dalton was closer to Fleming's Bond, but the audience didn't seem ready for his intense performance. It's a pity because he has some great moments, especially in Licence to Kill. Pierce Brosnan combined the suave wit of Roger Moore with the grit of Sean Connery and I'm sure that for many he is the ideal film Bond. Daniel Craig's Bond is being formed by his experiences over the course of the movies, much as in the novels, and this is one of the reasons audiences find his interpretation has a pleasing psychological complexity.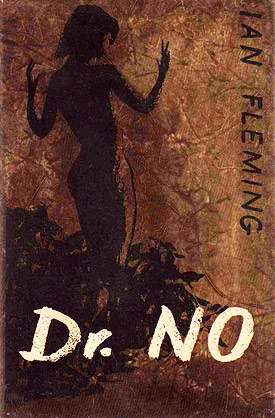 Helfenstein: The safe answer is Sean Connery. My answer is it depends on your mood, and Cubby Broccoli alluded to this when he said, "Each generation finds what it needs in him." Can I have Sean's charisma, George's swagger, Roger's humor, Timothy's intensity, Pierce's charm, and Daniel's physique all rolled into one?
O'Connell: The best should always be whoever we have now. That never bodes well for the more recent predecessors, but neither does forever pinning the character of Bond back to the mid-1960s and a very different era of screen heroism and masculinity (which was itself rooted in Fleming's early 1950s thoughts on the same). Some Bonds are played by movie stars (Brosnan, Moore, Connery) and others are played by movie actors (Dalton). But Daniel Craig is possibly the first to straddle both. And he does so with ease – cleverly and carefully making the drives and passions of a very internal character the most external they have ever been. Like a vintage champagne – not quite vintage the initial year it is produced – I believe Daniel Craig will be one of the defining Bonds. Unlike any Bond actor before him Daniel Craig emerges as less a movie star fulfilling a tempting contract and more of a movie actor with a creative ownership and pride over the character and the direction of the franchise like never before. It was Craig who approached Sam Mendes. It was Craig who championed Adele and was grinning beside her like a schoolboy when she bagged the Golden Globe. And it will be Craig who no doubt has a necessary say on what happens with Bond 24.
Pfeiffer: Asking which actor is the "best" Bond results in a politically correct answer: they are all good in their own way. Sentimentally, those of us who grew up in the 60s inevitably believe Connery is and always will be "The Man." However, I think all of the actors were excellent in their own way. In terms of dramatic skill, I'd have to rate Daniel Craig as the best of the group.
Rubin: You generally favor the Bond you grew up with, so I tend to extoll the virtues of Sean Connery who brought a great deal of panache and sex appeal, let alone the two-fisted machismo that Harry and Cubby required of their lead. However, I am a huge fan of Daniel Craig, who has brought a ton of gravitas to the role of Bond, along with a great deal of physicality that matches Connery frame by frame.
Scivally: I feel there is no "best." Each actor who has played the role has been right for the era in which he took it on. My favorite is Sean Connery, but I believe that Connery's interpretation of the character would not have worked in the 70s and early 80s, when Roger Moore struck just the right note of self-mockery for the lighter-toned entries in the series. As action films became grittier, Timothy Dalton, Pierce Brosnan and Daniel Craig all fit the tenor of their times.
Worrall: The one suited to the style of the moment.
Coate: Who is the best 007 villain?
Burlingame: I've always liked Gert Frobe as Auric Goldfinger, so bizarre (for 1964) and completely believable as the mastermind of a brilliant if mad scheme. That's tough to pull off.
Cork: I love Goldfinger for so many reasons, but it is hard to top the cast in From Russia With Love, and Silva was fantastic!
Desowitz: Goldfinger was the most fun villain we love to hate the most. The golf match and laser scenes are the best cat-and-mouse games between Bond and his nemesis.
Duncan: I love the way that Auric Goldfinger is the hero of his own life, and looks down upon the troublesome James Bond as a minor player. Goldfinger is not interested in Bond until it becomes apparent Bond may have information that interfere with his plans. He dialogue and attitude are great fun to watch, and beyond cliché. Well written and well played. The Bond villain is now a tricky character to write because so many have come before, and been played so well. Elektra King is the best of the modern villains because of her ambiguity, the way in which she is both soft and evil at the same time. It could also have something to do with my crush on Sophie Marceau.
Helfenstein: Ernst Stravro Blofeld. Four men have played him, five if you count John Hollis, six if you count Anthony Dawson. The same number of men as Bond. Every hero needs an arch enemy, and Blofeld is the textbook definition of a super villain.
O'Connell: Until recently I would have easily have claimed Charles Gray's Blofeld or Christopher Walken's Max Zorin. I adore Gray's banter and poise – all tinged with a suggestion of tedium at the ineptitude of the world's superpowers. And Walken has those rolling eyes doing all the work as his foppish frame strives to gentrify a botched Nazi experiment. But now I would have to circle Javier Bardem's Raoul Silva. It feels kneejerk to pin him as the best 007 villain, but if anyone put the Persian cat amongst the SPECTRE pigeons it was Bardem in Skyfall. I remember seeing it for the first time with Mark Gatiss (who is steeped in the history of British horror literature and cinema). We both looked to each other in shocked awe at Silva's entrance, the lasciviousness of his delivery ("we can either eat each other" – cue a knowing smirk) and a compelling through-line that was damning Silva as much as asking us to sympathize with him. The character is proper creepy. The literal jaw-dropping moment really got under my skin (though that could be the result of my own childhood dental work traumas). There was a baroque grotesqueness and horror to Silva which the Bond series has not really done before (aside from maybe Mendes' clear influence and favorite, Live and Let Die). Silva is testament to the Craig era and a marvelous junction of writer, director and actor pulling off what, on paper, could have been all ham and no bite. Silva has both.
Pfeiffer: My favorite "main villain" has always been Gert Frobe as Goldfinger, but for "supporting villain" it's Robert Shaw's Red Grant… he's the only baddie who you thought might actually kill Bond.
Rubin: Goldfinger was, to me, the quintessential obsessed villain. Of course, everything about the film, Goldfinger, is just about perfect. Hard to believe that they were ready to shelve it, in favor of Thunderball.
Scivally: My personal favorite villain is Goldfinger. Gert Frobe was a superb actor, and brought an energy to his villainy that made it seem like cracking good fun.
Worrall: I preferred Goldfinger, Largo and You Only Live Twice's Blofeld. Larger then life, but believable. However, the villains in all of the Craig Bond films have been terrific.
Coate: Best Bond girl?
Burlingame: Pussy Galore.
Cork: I always go with Ursula Andress as Honey Rider, but so many of them get my pulse to rise.
Desowitz: Mrs. Bond, Diana Rigg, the former Mrs. Peel, is my favorite. She matches the spirit and romance and tragedy that underlies Bond.
Duncan: The Bond template requires Bond to meet a good girl and a bad girl, and invariably the bad girls are much more interesting – they are sexy, independent, intelligent, fierce and, most importantly, more fun. It seems to me that Bond has a much better time with the bad girls rather than the wimpy good girls. But there are a few very capable, intelligent, fierce, funny good girls in the series, most notably Pam Bouvier in Licence to Kill, Natalya in GoldenEye, Wai Lin in Tomorrow Never Dies, and Jinx in Die Another Day.
Helfenstein: Diana Rigg as Tracy. Untouchable in the rankings of Bond girls. The only woman that Bond would hang up the PPK for.
O'Connell: Without a hesitation, Maud Adams's Octopussy. I am biased in all sorts of ways (this author was very obsessed by that film and leading lady) but if anyone channels that classical Bond glamour tinged with a bit of Fleming autumnal regret and experience, it is Maud's Octopussy. A good Bond woman should tell us about Bond himself. The best 007 leading ladies – Diana Rigg, Honor Blackman, Michelle Yeoh, Eva Green, Bérénice Marlohe and Maud – have all laid bare the whims and wiles of Bond way before they let us into themselves. And Maud was and still is a very elegant, dignified ambassador for the series. It was no accident she was invited back to test other Bonds and of course complete her own 007 film trilogy. I grinned like a mad Mr. Wint all weekend when she said she would gladly write a few words for my book.
Pfeiffer: My favorite Bond girl is and always will be Ursula Andress… you just can't compete with that iconic introduction.
Rubin: Claudine Auger as Dominique Derval. Best wardrobe or, should we say, lack of wardrobe.
Scivally: The first Bond film I saw in a theater was The Spy Who Loved Me, and Barbara Bach's Anya Amasova remains my favorite Bond girl, because she held her own against Roger Moore's 007. But, as an Avengers fan, I also like Diana Rigg's Tracy di Vicenzo – more because I like Rigg than because I like the character.
Worrall: The one with the biggest chest! No, seriously; Eva Green in Casino Royale was brilliant, as was Diana Rigg in On Her Majesty's Secret Service.